New CFI publication: Digitalisation of education
A new publication in the CFI Monograph Series has now been published. The authors are CFI member Jesper Tække and Michael Paulsen.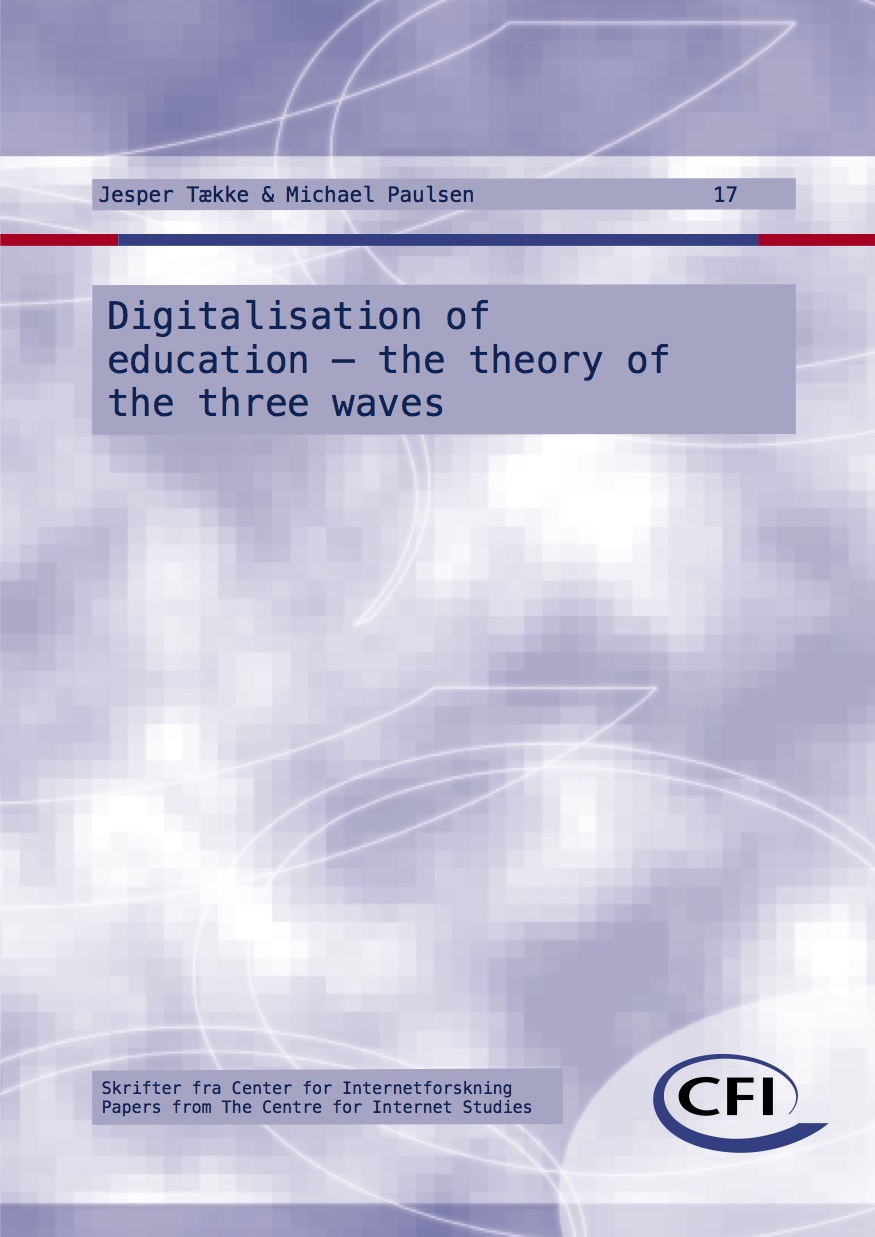 Jesper Tække and Michael Paulsen have written a new publication in the CFI Monograph Series entitled Digitalisation of education - the theory of the three waves.
Abstract:
In this paper, we sketch an empirically based theory about how class teaching seems to change in the era of digital media. The research question is: what consequences do access to the Internet have for classroom based teaching? We propose a dialectic process between 'new conditions' and 'school reactions' running as a deconstruction of the old closed classroom in favour of an open community between students, teachers and third parties. Yet, the deconstruction does not happen at once. Rather, we suggest that it arises through three waves. In the first wave, the old classroom is opened. Students are distracted and teachers do not know what to do. The Internet becomes a challenge to teaching. In the second wave, attention is drawn back to the educational interaction between teachers and students through the use of social media. In this phase, social media are used to re-stabilise the educational situation and intensify it. In the third wave, teachers and students go a step further, succeeding in establishing educationally relevant interaction with third parties (authors, researchers, foreigners, etc.). Only in this final phase does the Internet become a mean of new perspectives that thoroughly alter the old educational setting.
The publication is available for download here.