Visiting scholar at CFI: Rainer Rubira García
Rainer Rubira García, a doctoral candidate and teaching assistant at Universidad Rey Juan Carlos in Madrid, Spain, is currently visiting the Centre for Internet Research as part of his PhD research which focus on the way Internet has been built as an object of academic study. He will be staying until October this year.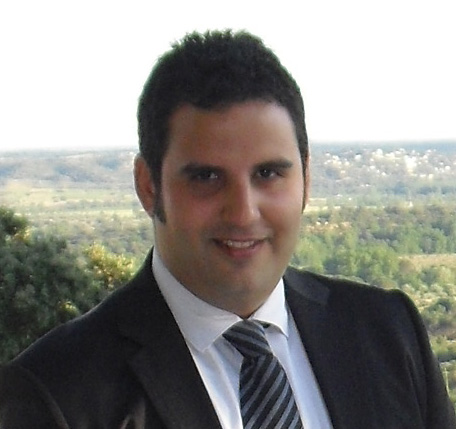 Rainer Rubira Garcia's presents his research project as follows:
"As recognized in the introduction of the Handbook of New Media: Social Shaping and Social Consequences of ICTs (Lievrouw and Livingstone, 2002: 4), social research related to the Internet and the so-called new media has been characterized by a wide range of approaches from different disciplines which has caused a high degree of internationalization and dispersion.
The most significant background studies are to be found at the intersection of different fields of analysis, each with its particular perspectives. This starting situation has provoked some fragmentation, both theoretical and methodological, in the construction of the Internet as an object of study. Communication field, not without difficulties, has been dealing with Internet research during the past decades and its challenging presence facing well based theories and assumptions in the area.
My ongoing PhD research focused on the way Internet has been built as an object of academic study in Spain within Communication field for the last 15 years. For a better comprehension of this process I will try to establish the possible connections between Internet studies in Communication at European level with the ones conducted in Spain.
The aim of the proposed study at Aarhus University is to describe the core trends of Internet research in Communication as an academic field, by analyzing the related scientific outputs in the leading European journals of the discipline during the last 15 years. Furthermore, the results of the previous mapping will be discussed through a series of in-depth interviews with selected academics. The study should be useful in order to contextualize the relationships between Spanish Internet research in Communication and the more general trends in Europe inside the field."
Mini bio:
Rainer Rubira García is a doctoral candidate and teaching assistant at Universidad Rey Juan Carlos in Madrid (Spain), and was assistant professor of Communication Studies at Universidad de La Habana (Cuba), between 2006 and 2009. He also collaborates as associate researcher with Fairfield University, in USA. He holds a Master's degree and a Bachelor's degree in Communication from Universidad Rey Juan Carlos and Universidad de La Habana, respectively. He has also worked for INFOMED, Cuba's public health electronic information network (2007-2010), and the Spanish Ministry of Communication (2009). His research interests include communication theory, new media, Internet adoption and use, political communication and international communication. He has published in Ecquid Novi: African Journalism Studies and in the Sage journal Global Media and Communication, among others. His PhD research is related to the theoretical and methodological trends of Internet studies within Communication field.