2006
October 25, 2006
Centre for Internet Research hosts an open seminar. Ejvind Hansen (philosofy) and Constance Kampf (Aarhus School og Business) will present their projects in the lunchroom, wednesday, oktober 25, 15:00-17:00
October 2006
New publication in the CFI monograph series:
September 2006
Anja Bechmann Petersen is awarded the prize 'Best PhD Paper' at the annual conference of the Association of Internet Researchers, which in 2006 was held in Brisbane, Australia.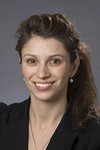 August 23, 2006
Annual meeting. CFI has 9 members compared to 10 the previous year.
May 2006
CFI's website is redesigned. The layout is changed, and the scope of the content is expanded to include a presentation of CFI's history from 2000 to 2005 as well as mention of the focus areas of the centre. And finally it is possible to subscribe to the link collection via RSS feed. The new web address is www.cfi.au.dk
March 17, 2006
Niels Ole Finnemann did his inaugural lecture "Three stories about the Internet" as Professor with specific duties in Internet Research. Read more – Sound and video from the lecture.